Song of the South to hit DVD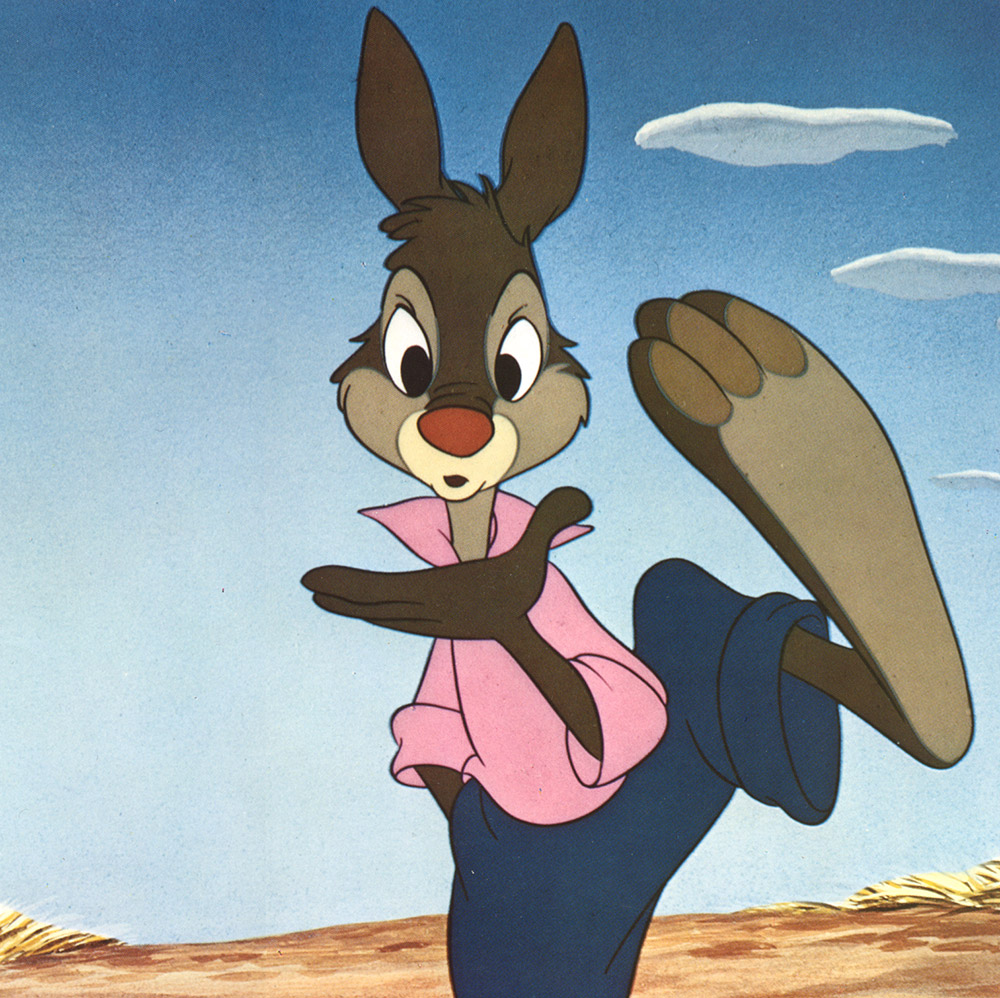 Believe it or not, it looks like Disney's
Song of the South
is finally coming out on DVD.
According to Jim Hill
, a source inside Buena Vista Home Video told him that a special edition DVD that places the film in historical context will be released in the fall of 2006.
"But aren't Disney Company execs concerned about how the African American community may response to 'Song of the South' 's release of DVD?," you continue. Yep. I won't lie to you folks. There's a lot of people in the Team Disney Burbank building who are very concerned that -- by releasing this much maligned motion picture on home video & DVD -- that the Mouse House is potentially opening itself up to a ton of bad publicity.

With the hope of avoiding that, BVHE reportedly plans to really pile on the extra features with "Song of the South." Among the ideas currently being knocked around is producing a special documentary that -- through use of clips from that TV movie version of Rodgers & Hammerstein's "Cinderella" that Disney produced back in 1997 as well as sequences from "The Proud Family" & "That's So Raven" -- would demonstrate that a person's color really doesn't matter at the modern Walt Disney Company. There's also talk of including Walt Disney Feature Animation's seldom-seen short, "John Henry," as one of the disc's special features.
Tuesday, February 08, 2005
Birth of a Nation ninety years on
Today is the 90th anniversary of the premier of
The Birth of a Nation
, a fact that would have escaped me were it not for Jesse Walker's excellent article on the film at Reason Online today,
The Outsiders: How D.W. Griffith Paved the Way for Ed Wood
.
Ninety years ago today, at Clune's Auditorium in Los Angeles, 2,500 people watched the premiere of The Clansman, a 12-reel saga of the Civil War and Reconstruction directed by the Kentucky-born filmmaker D.W. Griffith. Later retitled The Birth of a Nation, the movie climaxes with a horde of Negroes besieging a cabin full of whites. If you've seen any modern zombie movie, then you've seen an echo of the cabin scene: In Griffith's eyes, the blacks outside that little house are the Living Dead, their monstrous arms reaching through the doors and windows while our heroes try desperately to fend them off. In Griffith's movie, the whites are rescued by the Ku Klux Klan, who subsequently strip the blacks of their arms and of the franchise.
You'll have to
read on
if you want to know the connection to Ed Wood.
Tuesday, February 01, 2005
Code 46, the sci-fi Wings of Desire
My review
of Michael Winterbottom's independent science fiction film
Code 46
is now up at Mindjack.
Set in the near future, the film revolves around two people. Tim Robbins plays William, a

Blade Runner

-esque investigator sent to Shanghai to investigate a case of forged "papelles", special permits required for travel. He quickly discovers that a woman named Maria (played by Samantha Morton) is behind the forgeries but, as investigators of his ilk are wont to do, he falls for her and can't turn her in.

Like Harrison Ford in

Blade Runner

, Robbins' character is uniquely adept at his job. He can seemingly read people's minds when given just the slightest bit of information, though we're initially left unsure whether it's an innate ability or an artificial enhancement (although this is a science fiction film, so we have a pretty good idea).

But

Code 46

is more of a sci-fi

Wings of Desire

than a

Blade Runner

retread. Robbin's character is as detached from Maria as the angels in

Wings of Desire

are from the life in Berlin. He's part of the future, augmented by technology and able to travel the world at will. Maria is a link to a simpler life. She wants to leave the sprawl of Shanghai for Jebel Ali, a place she sees as a promised city.
Subscribe to our RSS feed: